You can email us for a quote on total price including shipping to your location.
Please note – to make it easier to place an order we are now taking Paypal payments.
All you need to do is email us and tell us exactly which items you want and how many of each, where you are based – so that we can calculate shipping – and the email address that you use with your Paypal account. We will then send you a 'Payment Request' for the full amount and you simply click the 'Pay' button once you are logged into your Paypal account.
---
'Thank you, Masked Man!' …. featuring Keith Emerson – £10 GBP plus shipping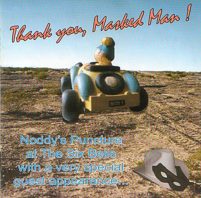 | | | |
| --- | --- | --- |
| Song Title | File type | Player |
| Tarkus (Live) | 128Kbps mp3 | |
| America (Live) | 56Kbps mp3 | |
Please note that America (full track) is low quality to make it download friendly. Both are samples of tracks from our live CD "Thank You, Masked Man!" which features Keith Emerson!
Please email us to place an order.
Exact timings as promised in the CD booklet:
Track 2 – Tarkus/Knife Edge
Half way through the 'Stones of Years' solo Keith appears on stage and takes over from Tom at 04:30 until 05:43.
Track 3 – Fanfare/Pictures
Tom starts the intro and then after the Timp rolls – at 01:03 – Keith plays the first part of Fanfare. Tom then takes over for 'The Old Castle' at 03:10.
During 'Blues Variation' Keith takes over at 05:57 until 07:07 where he hands it back to Tom. Later on, having picked a quiet moment, Keith is to be found round the back of the Hammond for a spot of reverb-spring twanging – from 11:34 to 12:02. This one took the band totally by surprise as none of us could see him hiding there!
Track 4 – Rondo
Keith appears on stage during Tom's 'Italian Concerto' intro and then repeats the intro on synth at 01:07 He then suggests they play 'Rondo' together with Tom on Hammond and Keith on synth. At the start of the solo section – at 03:28 – Emo plays 'Flight of the Bumblebee' and then Tom repeats it. By 03:51 Keith is behind the organ and starts the 'Toccatta & Fugue' over Tom's descending left hand. He then crosses to the front of the Hammond and it's Emo until 05:14. From this point it's Tom on Hammond and Keith on synth, throwing quotes back and forth.
After starting the 'Rondo reprise' on synthesizer (which was Keith's idea!) Emo plays the *swipes* between Tom's block chords at 11:42 until 11:49 then he's back on the synths to the end.
'Warts & All' – £10 GBP plus shipping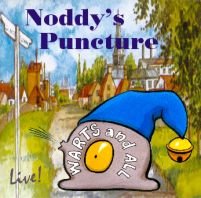 The following are short extracts from the 'Warts & All' live CD.
Email us to place an order.
| | | |
| --- | --- | --- |
| Song Title | Clip Duration | Player |
| Affairs of the Heart | 34s | |
| Beethovens 9th | 43s | |
| Fanfare | 1m2s | |
| Hoedown | 34s | |
| Honky Tonk Train Blues | 42s | |
| I'm Thinking | 54s | |
| Lucky Man | 54s | |
| Nutrocker | 24s | |
| Peter Gunn | 38s | |
| The Smile Has Left Your Eyes | 37s | |